Even though 2011 is already upon us, two Upstart Crows made huge splashes in December with their sophomore novels for teens, and we didn't want to overlook them in the welter of the new year!
First, Sarah Ockler tackles romance, secrets, betrayal and family drama in her novel Fixing Delilah, a follow-up to her debut novel Twenty Boy Summer.
Fixing Delilah was recently an Amazon.com Kindle bestseller, and has been receiving a slew of rave reviews. A starred review from VOYA claims that Delilah is "one of the more realistic adolescent girls in contemporary fiction. She tells her own story in a lyrical and authentic voice; the thoughtful reader will get lost in her anguish, her triumphs, and her eventual resolution."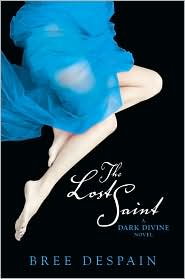 Booklist says: Ockler's follow-up to 20 Boy Summer (2009) is another perfect fit for those seeking expressive writing, emotional depth, and lush, cinematic romance, cementing her comfortably next to similar teen favorites like Deb Caletti, Carolyn Mackler, and Sarah Dessen."
Meanwhile, Bree Despain offers up the second entry in her Dark Divine trilogy, delving into the star-crossed love of Grace and Daniel in The Lost Saint.
With hot romance, thrilling action scenes, and an incredibly unique take on the werewolf mythology—this series has it all. It is totally un-put-downable and readers have simply been eating these books up!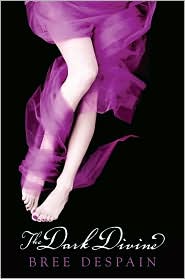 Kirkus says: "Despain's fans will be pleased by the introduction of a flannel-clad hottie who is more than ready to comfort Grace during Daniel's mysterious absences" and acknowledges the presence of "rippling muscles and naked pecs"—so be sure to pick this baby up to keep you warm on these cold winter nights!
And if you haven't read THE DARK DIVINE…shame on you! But fear not: it's out in paperback!
Huge congrats to Sarah and Bree on these fantastic new books!